Houston, TX – WooshCoin The world peer to peer Digital Currency revolution powered by Ethereum Blockchain secures Listing with Mercatox Exchange.
According to the Founder Gerald Nzeocha and WooshCoin President Simon Tijani WooshCoin XWO Token will start trading on Mercatox Exchange on November 20th, 2018.
The XWO Token will be listed with two trading pairs: XWO Token/ETH, XWO Token/BTC.
WooshCoin (XWO) is a decentralized, peer-to-peer digital currency powered on the Ethereum Blockchain. The creation of WooshCoin (XWO) is to offer a Crypto-Currency coin that can be used every day, safe and securely. The initial purpose of WooshCoin is to provide individuals and businesses with a fast, efficient and decentralized method of making direct transactions while maintaining personal privacy.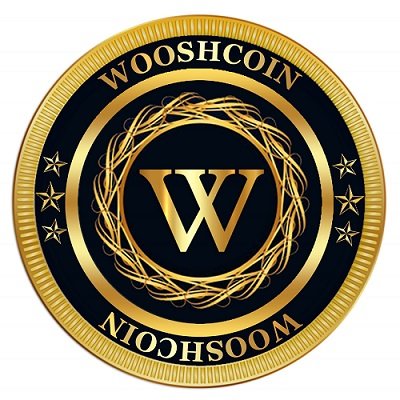 Mission Statement:
Our mission is to empower a new generation by bringing blockchain technology into everyday life. WooshCoin (XWO) makes it possible to engage in transactions quickly, efficiently and privately. With WooshCoin (XWO), businesses and individuals have flexibility when sending and receiving payments. We believe WooshCoin (XWO) will be one of the most transformative peer-to-peer digital currencies within a disrupted and disparate global economy. Through distributed ledger technology, financial freedom is more apparent. Our goal is to create awareness of blockchain technology worldwide and to have both CryptoCurrency enthusiasts and those unaware of blockchain to own WooshCoin (XWO).
Mercartox a professional blockchain asset trading platform, that is dedicated to providing safe and reliable blockchain asset trading services to global digital asset enthusiasts. According to user suggestions and needs, products and services are constantly improved and upgraded to better serve every customer. Innovation and user experience are enhanced endlessly.
At present, the platform has more than 100 kinds of blockchain assets openly trading and now WooshCoin Joining the list.
"This exciting moment in our corporate development, together with the listing of the XWO Token on major exchanges, gives us a great new perspective on the future. We are dedicated to creating a seamless experience for every participant on the XWO marketplace, for every market and every language around the world!" – XWO TX President, Simon Tijani commented.
The listing of the XWO Utility Token on Mercatox is a vital step towards making XWO Token one of the leading crypto projects around! XWO team believes it is important to bring rigor and easily accessible information for the early-adopters and the new users looking to use blockchain technology and revolutionize retail!
XWO Token is the platform's lifeblood, a payment option for the platform's services.
Consumers will be able to use XWO tokens to pay for B2C services, receive exclusive promotional offers and, of course, pay for Membership on CrushMax Online Dating Service and many other Woosh Empire Ecosystems.
The WooshCoin XWO utility token has a threefold purpose:
(1) Platform reward: for data sharing and as an incentive for brand-specific promotional campaigns
(2) Network fuel: to drive the blockchain ledger and smart contract functionality and enable real-time data collection, storage, enrichment, and analysis
(3) Payment method: for innumerable business-to-business transactions and business-to-consumer services within XWO platform
Wooshcoin latest project WooshHub – www.wooshhub.com is a one-stop crypto community that offers latest news and information on cryptocurrency, ICO listings, Exchange Listings and a community forum for all traders around the world. ICO's can only use XWO tokens to pay for listing on WooshHub.
Wooshcoin is also planning to launch WooshX
An innovative cryptocurrency-oriented exchange Platform that will offer all members 50% referral fee for life. Wooshcoin is sharing their profit with their community members. XWO token will be one of the pairing Cryptos on WooshX (Woosh Exchange). New Tokens can be listed on WooshX easily by purchasing XWO Tokens and WooshX Will Only accept XWO Tokens as Listing payment which WooshX will only charge the lowest listing fee in the industry to give new projects chance to trade their tokens without paying 7BTC or 30BTC to list their tokens. WooshX will make it easy for new projects to get a secure listing on a centralized innovative exchange. Members can earn 50% Commission on Trades from all their referrals making them WooshX Partners for life. According to the Admin team, "WooshCoin and WooshX are the Future of CryptoCurrency".
Media Contact
Company Name: WooshCoin (XWO)
Email: [email protected]
Phone: 832-880-6515
Country: United States
Website: www.wooshcoin.io