In the closed business «club of millionaires» Berlin Capital Club. The organizers of the event, Stukkert & Co is a member of the club and annually conducts business events at the Berlin Capital Club, which is a reliable partner that meets all the «German quality standards».
The New York Journal and The American Reporter 25.02.2020 published a list of politicians and major players in the investment market for high achievements in the field of economic development, politics and international relations. Traditionally, the award is presented to the figures of the investment world for their contribution to the creation and improvement of the global economy. The award ceremony is held annually in Berlin, in the private club Berlin Capital Club, and is broadcast live in many countries.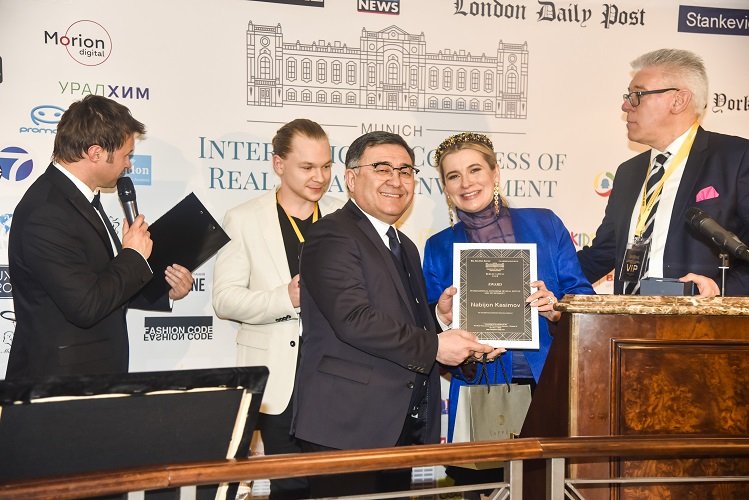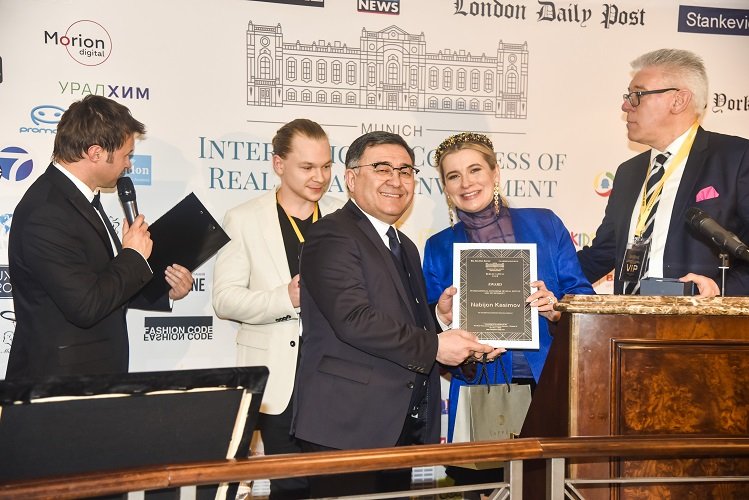 This year was awarded Dieter R. Klostermann, Founder and Chairman of the CCA Group. He is a native German. He currently lives with his family in London and Hong Kong, where the Group also maintains its head office. He has held senior management positions with Hilton Hotels Corporation, Oberoi Hotels, Hilton International and the Lotte Hotel Company with postings in New York, Paris, Sydney, Tokyo, Seoul, Singapore and Hong Kong.
Following his hotel career, Mr. Klostermann was a partner in an international development company and has been involved in property development in China and other Asian countries. Mr. Klostermann established CCA in Hong Kong in 1982. The Group has become the leading developer and operator of private city, golf and country clubs in the Asia/Pacific region and Europe. He pioneered the professional management of private membership clubs in Asia without compromising the traditional club culture. He also established International Associate Clubs which is a leading international network of nearly 250 private membership clubs that extend reciprocal privileges to its worldwide membership.
Mr Klostermann's primary role is new project development utilizing his extensive network of business relationships in Asia and Europe.
Berlin Capital Club
Opened on November 6th, 2001, the Berlin Capital Club – the first private Business Club in Berlin, located above the roof tops of the most beautiful square in Berlin's historic Mitte district, has become a favourite spot for personalities from business, politics and the arts.
With its exclusive atmosphere, first class service and excellent cuisine, it is the ideal international meeting point for its members. The club is also within easy access distance of all major government buildings, ministries and embassies.
The Berlin Capital Club is a member of the worldwide global network of International Associate Clubs (IAC). As member of the Berlin Capital Club you are welcome in over 250 City, Country- and Golf Clubs all over the world. It offers its members excellent regional, national and international business contacts. The network and support of its partners has priority for the Club's business philosophy.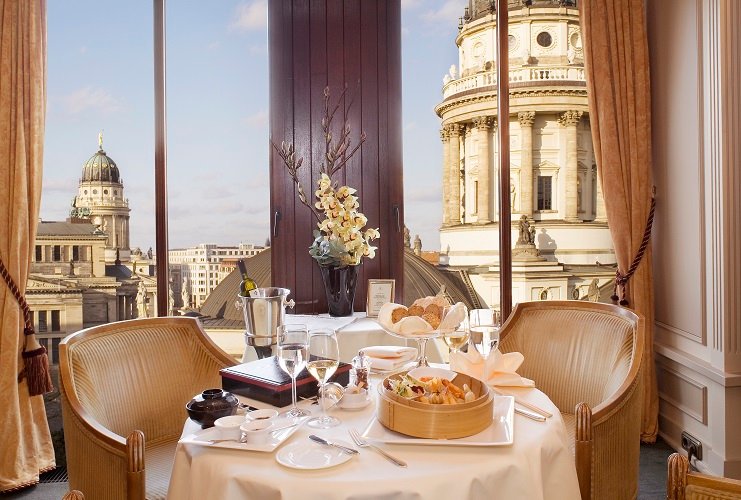 International Associate Clubs (IAC)
Over the past 25 years CCA has created a global club network, the International Associate Clubs (IAC), consisting of high-quality city, golf and country clubs, currently over 250 around the world. These clubs are affiliated to IAC under long-term reciprocal agreements. IAC is headquartered in Hong Kong with a European liaison office in Berlin
IAC's prestigious city clubs are established in the heart of their respective cities and act as a business and social base for international-minded business executives. Excellent dining, great sports and recreational amenities, personal service in beautifully landscaped, private surroundings are major elements of IAC's Club Lifestyle.
The membership of over 300,00 club members worldwide is accessible for special promotions offered by IAC in conjunction with selected hotels and resorts or other preferred partners. Members receive an IAC card recognisable at all other clubs, an annual club directory, interesting newsletters and special offers, including preferential arrangements with luxury brands and other service providers, such as cruise lines, car rental, private jets and cultural events.
CCA International Ltd
The CCA Group is one of the leading international companies engaged in the investment, development and operation of prestigious private clubs and resorts in Asia and Europe. CCA, through its global club network, "International Associate Clubs" has involvement in over 250 exclusive clubs worldwide. CCA properties include city business clubs, country clubs, golf and country clubs, health spas and resort clubs. Founded in 1982 by Dieter R. Klostermann, CCA's current Chairman and CEO, the Group has sold more than 70,000 club memberships and has raised over US$800 million in membership funds and over US$600 million in real estate sales.
CCA's corporate executives are headquartered in Hong Kong with a European regional office in Berlin. CCA provides a turn-key solution and take charge of all aspects of "club life" from the initial concept and project management, to selling memberships and real estate, managing golf courses, training staff and operating restaurants serving every type of cuisine. CCA has established Palmerston as its brand name for all hotel and resort projects with a real estate component.
The organizing team of the VI International Congress of Real Estate and Investment 2020 cordially thanks the Berlin Capital Club and its team and the governance for their trust.
25.02.2020 in Berlin, a memorandum was signed between the organizers of the Congress and the representative of The American Reporter & The New York Journal – Paulius Stankevicius on holding reporting events in France 2020. The official calendar of the Congress 2020 is already known: 03-05.06.2020, Cannes, Congress Cannes MIPIM Time (MIPIM Cannes Frankreich 20), 07-08.07.2020, Paris, International Congress of Real Estate and Investment & Al Arabia Fashion Days. Paris edition Fashion Week Paris (Haute Couture), 02-03 October 2020, Munich, International Congress of Real Estate and Investments.
CCA Projekt GmbH ׀ Berlin Capital Club ׀ Mohrenstraße 30, 10117 Berlin, Germany
https://www.berlincapitalclub.de/en