New Book Outlines How Recovery from Sex/Porn Addiction Goes Through Our Childhood
"Going Deeper: How the Inner Child Impacts Your Sexual Addiction" is a cutting-edge and unique approach to treating a disorder that is reaching epidemic portions. Author Eddie Capparucci, LPC, C-CSAS, developed the Inner Child Recovery Process for Sex/Porn Addiction based on years of success in treating men suffering from the disorder. The book is scheduled for release on February 13, 2020. 
The key to the Inner Child Recovery Process is answering the "why" question. "Why have sex and pornography overtaken my life?" The answer to that question can be found in the Inner Child.
Capparucci has identified 9 inner children, each with unique emotional stressors that are activated by negative events that take place in the addict's life. The inner child reacts to these negative events by correlating them to pain points from the past. When this happens, the addict, to avoid emotional pain, seek comfort by distracting with unhealthy sexual activities. Some of the 9 children include the Bored Child, the Emotionally Voided Child, the Unnoticed Child, and the Unaffirmed Child.   
The book has been endorsed by major leaders in the behavioral addiction field including Dr. Rob Weiss, Ph.D., MSW, an expert in the treatment of adult intimacy disorders and addictions and author of numerous books including Sex Addiction 101. "This is an excellent and necessary examination of the 'why' of sex and porn addiction, helpful primarily to men in sexual recovery who've established initial sobriety and need deeper, longer-term work to heal and remain sober."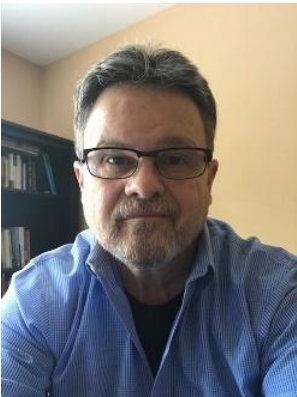 Author's Bio 
Eddie Capparucci is a licensed therapist, certified in the treatment of sexual and pornography addiction. He and his wife, Teri, have a private practice in Marietta, GA working with men struggling with sex/porn addiction, as well as their wives who are dealing with betrayal. ​Among his many clients, Eddie has worked with professional athletes including NFL and MLB players and television personalities. He is the administrator of the websites www.MenAgainstPorn.org and www.SexuallyPureMen.com.
He serves as the clinical director for the National Decency Coalition, an organization working to help limit the access of pornography to minors while educating about the harmful impact of pornography on individuals, relationships, and society. ​Over the years, he has spoken to numerous organizations regarding the adverse impact pornography has on individuals, relationships, and society. ​His first book is entitled Removing Your Shame Label: Learning to Break Free of Shame and Feel God's Love and is available at Amazon.com.
Copies of "Going Deeper: How the Inner Child Impacts Your Sexual Addiction" will be available at all major booksellers, including Black Rose Writing, Amazon, and Barnes & Noble.