Proprietary 'Plain Jane' Curing Technique Yields Virtually Odorless, Smoother Smoke
EAGLE POINT, Ore. – Sept. 30, 2018 – In an attempt to replace tobacco with hemp, Plain Jane, Inc., today announced the formal introduction of their Plain Jane hemp cigarette product line. The start-up firm is now shipping two- and eight pre-roll packs of ultra-smooth (reduces coughing), virtually odorless hemp cigarettes to distributors and retailers statewide.
"The initial reactions to our new products among our target demographics is very positive to date," says Dennis. "Hemp cigarettes with CBD are safer than tobacco cigarettes, non-addictive, virtually odorless; and, provide users with a welcome sense of calm, serenity and pain reduction. We hope to one day entirely replace the tobacco counter with our hemp-based products."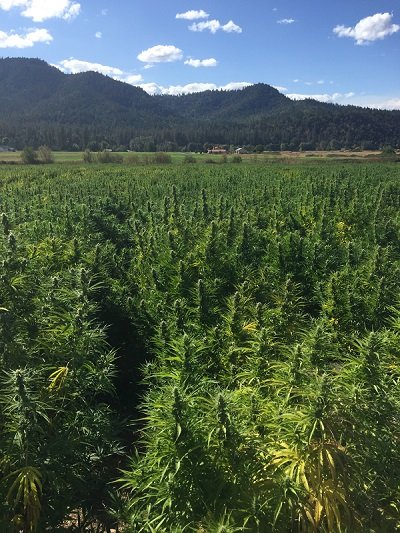 Dennis, Plain Jane's CEO, and his partner/co-founder Evan Marshall, CTO, met at MIT in Massachusetts and developed their revolutionary 'plain curing process' while in college. Both are now graduates with the requisite business experience to launch a successful startup.
"We discovered a method of curing that produces an end product that is smooth smoking, to reduce coughing, as well as virtually odorless," said Dennis. "Our customers appreciate those characteristics, as well as the cheaper, long-term costs involved."
The new firm plans to sell its hemp cigarette products in marijuana and other retail outlets in the Rogue Valley, Jackson and Josephine counties; and then, to take the new products statewide throughout Oregon.
"We're building our new business organically," said Dennis. "We are ramping up production and sales weekly, and will reach net profitability this month.
"After we establish ourselves in the market and build our sales, we may seek to scale-up operations with an infusion of outside capital," he noted. "At that point, we'll look at both debt and venture-financing."
The firm estimates that the local market is strong and growing, and the state market will continue to expand. "We estimate a robust state market; national market potential in the $1.9 billion range, and an international market potential in the $13.2 billion range," said Dennis.
Plain Jane eight-count cigarette boxes retail for $20/pack, and the 2ct boxes retail for $6.00. Packaging is simple, consistent with the firm's values and image, but effective – and entirely compliant with all state regulations. Eight count boxes even come with stick matches, so users are never without a light.
Visit https://tryplainjane.com for details.
About Plain Jane Inc.
Plain Jane, Inc. is registered as a California "C" corporation. Its first hemp processing plant is located along the I-5 corridor in southern Oregon – the epicenter of the burgeoning hemp industry. It's the terroir, the proximity to transportation, and the quality people in the local industry according to the firm, which continues to strike deals with top-shelf Rogue and Applegate Valley farmers. Founders Duane Dennis and Evan Marshall have moved to southern Oregon to oversee the acquisition of top-quality raw materials; organize the processing plant, and, ramp-up production of their line of hemp cigarettes.
Contact
Plain Jane Inc.
https://tryplainjane.com